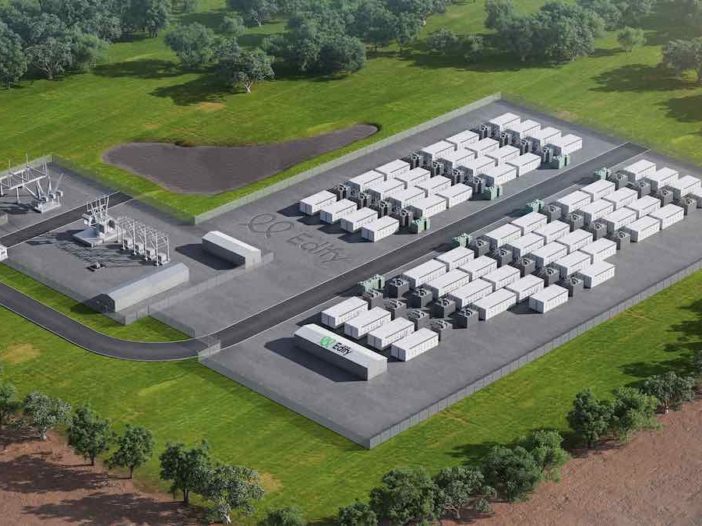 Victoria's Labor government will help fund two new large-scale battery systems, each with two hours of energy storage duration, and an electrolyser project, as part of a raft of pre-election announcements made alongside a proposed energy storage target for the state.
The Andrews government on Tuesday announced plans to introduce what it says are the biggest energy storage targets in Australia, alongside a $157 million funding package to boost Victoria's shift to renewable energy and away from coal.
The targets, announced two months ahead of the November 26 state election, will see Victoria will aim for 2.6 gigawatts (GW) of renewable energy storage capacity by 2030, and then 6.3GW of storage by 2035, if the Labor government is re-elected.
See Victoria targets 6.3GW energy storage by 2035, announces two new big batteries
A big part of the news on Tuesday from the Andrews government was funding for two, two-hour big batteries, described by energy minister Lily D'Ambrosio as "modern" technology to support the state's smooth transition to 50 per cent by renewables by 2030.
One of those projects, a 100MW/200MWh battery with grid forming inverter in Terang, owned by FRV, will get $7 million in funding from the state's Energy Innovation Fund. Not many more details were available on this project at the time of publication.
The Koorangie Energy Storage System
The other battery, the 125MW/250MWh Koorangie battery and grid forming inverter is being installed by Edify Energy on Yorta Yorta land between Bendigo and Red Cliffs, in the state's north west. The project will get $119 million from the state government's $540 million Renewable Energy Zone Fund.
The Koorangie lithium-ion battery, which will be connected to AusNet's 220kV transmission network, will be delivered by Edify to provide system support services to the Murray River Renewable Energy Zone (REZ).
Edify said in a statement that it had executed a System Support Agreement with the Australian Energy Market Operator (AEMO) to provide technical services to the Murray River region, with the aim of boosting its renewable hosting capacity by up to 300MW.
The KESS will employ the capabilities of grid forming inverters to provide the services, while also performing energy market and market ancillary services functions, the company said.
"Edify was early to identify the enormous potential of batteries with grid forming inverters and has been working closely with suppliers, network companies and AEMO for a few years to advocate for their multi-use properties in providing both technical and market services," said Edify chief John Cole on Tuesday.
"It is pleasing to see continued recognition of advanced inverter technology and the capability of the Edify team to design and deliver these projects."
Edify says commercial operations are expected to commence on the Koorangie battery in 2025 with a contract term of 20 years.
See RenewEconomy's Big Battery Storage Map of Australia
Renewable hydrogen electrolyser project wins funding
Yarra Valley Water's plans to install a "modular" electrolyser to make renewable hydrogen using recycled water in Wollert were also announced as a recipient of state funding on Tuesday, in this case for $11.9 million from the Energy Innovation fund.
In its own statement, Yarra Valley Water said trials were testing a Victorian made high-tech electrolyser to validate its performance before developing a larger-scale facility using the government funds. It will using power from an existing biomass plant.
"The water industry is significantly impacted by climate change and we're committed to doing what we can to reduce greenhouse gas emissions as part of our climate resilience planning," said Yarra Valley Water managing director Pat McCafferty.
"Recycled water and renewable energy are needed to make sustainable hydrogen and we're producing both at Aurora, which is powered by green energy from our onsite food waste to energy facility.
"And the by-product from hydrogen production – oxygen – can potentially be used to make our sewage treatment processes more efficient."