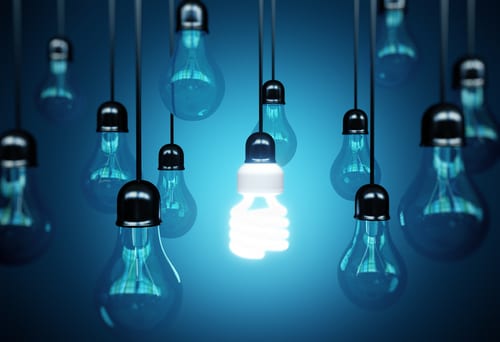 A newly published report from ClimateWorks has found that by investing in a "renewal" of the nation's energy system, Australia could not only double its energy productivity by 2030, but get on an "achievable pathway" to zero net emissions by 2050.
According to the report, Australia's Energy Productivity Potential, this 97 per cent improvement in energy economics would be achieved "without major structural change to the economy and using technologies that are already available or in development in the areas of energy conversion, energy efficiency and electrification."
So what are these technologies? And how are they being used in Australia?
As part of its report, ClimateWorks lists ten of the top clean technologies it believes would put Australia on target for zero net emissions while significantly boosting energy productivity.
Some were included in the modelling for the study, others were not, depending on the level of development and commercialisation, the report says.
Taken from the report, the following is a summary of these technologies, and some Australian examples of what they can – and already do – achieve:
1. Data collection and analysis: Enables companies to better understand where energy is being used, and identify opportunities for improvement.
By way of example, the report points to the Murray Goulburn Cooperative, which used an energy monitoring system to identify projects estimated to save over $400,000 a year. Two of these projects required operational changes only, and no capital expenditure, says the report.
2. Improved controls and automated systems: Technologies and software that allow equipment to run faster or slower depending on the demand; remote control and automation of equipment, improving accuracy, efficiency and removing human error.
The successful use of centrally controlled autonomous vehicles (on private roads) by mining companies is one example. According to the report, Rio Tinto has hauled more than 200 million tonnes of material with its fleet of 54 AVs.
3. Advanced manufacturing: As is true of any industry, the report notes that "the use of new materials and manufacturing techniques could offer breakthroughs in production that could significantly reduce the inputs of energy and materials required for production and transportation of goods and provision of services, while driving innovation."
ClimateWorks points to 3D printing as an example, but in the solar industry, the huge improvements in manufacturing techniques of PV panels is another illustration of the impact this can have on end costs and efficiencies.
4. Heat Pumps or 'geoexchange' technologies: These clever technologies can drastically reduce the amounts of energy required for heating and cooling by drawing heat or cold from outside or underground and pumping it into the conditioned environment.
The report cites the January 2014 installation of a 'geoexchange' system on an ageing property owned by the Tumut Shire Council in NSW, which has delivered energy savings of 66 per cent and cost savings of over $215,000 per year, as well as noticeable improvements in the building's comfort levels.
5. Innovative building design: As was noted in a recent Rocky Mountain Institute blog, buildings consume an estimated 40 per cent of total global energy (along with 25 percent of water, and 40 percent of other resources), so present great opportunities in energy and emissions reduction.
In hotels, the introduction key-card-based energy management systems – where guests must insert their key card to activate the room's electricity – achieved reported 20- to 30-per cent reductions in guest room electricity consumption, according to the research group Hotel Energy Solutions.
On a residential level, the goal is to build 10-star homes, which have almost no need to use en
ergy to maintain comfortable temperatures and air flow throughout the year. In Australia, homes built just over a decade ago averaged a 1 star energy rating. In 2012, according to the federal  the NAThers Scale, the average home was being built at 6 stars. So there's still quite a bit of room for improvement.
In 2012, a new-build home in the Victorian suburb of Preston achieved a a 9.1 star energy rating using current technologies, clever design and modern materials. As we noted back in 2012, a 9-star home uses 80 per cent less energy to heat and cool than a 6-star house, and one-tenth of the energy of average existing housing stock from that year.
6. LED lighting: There is no excuse, these days, for households, businesses and the public service not to make the switch to LED lights, which use almost 80 per cent less energy than halogen globes and 25 per cent less than CFLs. What is more,  their price has dropped by almost 90 per cent over the past decade while light output has increased almost five-fold.
The report notes the example of the City of Sydney, which recently announced that it had saved $370,000 and cut energy use by 34 per cent, just by installing 4,100 LED street lights. In Victoria, the City of Warrnambool won CEFC funding towards switching around 2000 mercury vapour street lamps to LEDs, a move that was expected to slash its street lighting costs by almost 70 per cent.
7. Electric vehicles: Australia remains well behind most of the rest of the developed world on EV uptake, despite the fact that hybrid EVs are up to 65 per cent more fuel efficient than traditional petrol fuelled vehicles, while pure EVs use about four times less energy than a new internal combustion engine car today.
Of course, they remain more expensive than conventional cars, but while the cleantech world works on improving the economics, many governments have chosen bridge the gap with subsidies and incentives. A lack of supporting infrastructure is also a barrier to uptake in Australia, although efforts from Australia's Tritium and US EV maker Tesla are working to address this problem.
8. Electric appliances: In this case, ClimateWorks is talking about technologies that replace non-electric appliances in the home with electric alternatives, such as electric induction cooktops – which deliver the same energy output as gas burners, with about half of the energy input – and high efficiency electric water heaters.
9. Solar technologies: As we well know, global production of solar PV has boomed, increas
ing 30 per cent a year over the last 30 years and prices falling by around 10 per cent a year. New technologies are constantly under investigation to further increase efficiency, decrease costs and and find new applications.
As the report notes, Australia's University of New South Wales has a proud history in the development of solar PV and improvements in efficiency. In December 2014, UNSW scientists converted a record 40.1 per cent of the sun's energy into electricity via an innovative take on Australian solar tower technology. Australian listed company Dyesol, meanwhile, is a leader in building integrated solar technology.
10. Storage technologies: Described as the missing link for mass uptake of renewable energy in a recent Deutsche Bank report, energy storage is a range of technologies that offer huge potential for energy productivity. Batteries have the potential to take households and businesses off the grid, and to smooth grid supply – and reduce infrastructure costs – as more and more renewable capacity is added. Still cost prohibitive, ClimateWorks notes the cost of battery technologies is expected to halve by 2050 – although according to Deutsche, it will come to the point of mass adoption before 2020, with incremental prices as low as 2c/kWh.
In Australia, battery developer Redflow made its first Australian sale of a commercial large-scale energy storage system to the company's director Simon Hackett, who will install it in a renovated office complex in Adelaide as part of longer term plans to take the office off-grid.